Moderator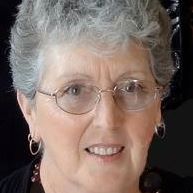 Joined: Sun Oct 31, 2010 9:04 am
Posts: 1930
Location: Illawarra
For a great start to Winter, - Poetry Music and more.

The past three years have seen great snow falls over the June long weekend when the Snowy Mountains of Music rock the Perisher/ Smiggins area. There is the usual variety of folk and contemporary music on offer but also The Snowy Cup for reciting and the announcement of the winner of the Broken Ski award for written poetry. As well as this there are three poets breakfasts and several other spoken word events including a limerick session. See the snowymountainsofmusic website.

and if you can't hack the snow then head to Galgong for the Henry Lawson Festival. There are too many events for me to remember here but I have a friend (well a couple of friends really) who has made the final of the Leonard Teal Award for recorded performance that is also announced over this excellent festival. I'm sure that they too have a website.
_________________
Zondrae King
a woman of words