Membership
Membership Information
Forms and Electronic Subscriptions


New Anthology On Sale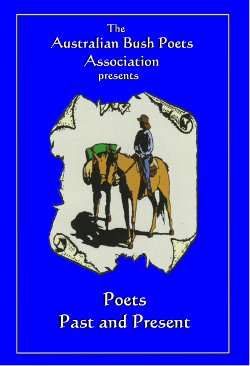 New anthology of ABPA poets past and present is now on sale $28 posted (within Australia).
A Who's Who of modern bush poetry.
62 poets, 192 pages.

More information here.


On This Site

Register of Modern Bush Poets
Many Poets have products and services available
_________________

Roll of Honour
Australian Bush Poetry Champions
and ABPA executive members
_________________

Multimedia
See and hear some of our
modern Bush Poets
_________________

Yarn Spinning
Poets often tell yarns too.
Read some great Aussie yarns
2020 ABPA Committee
ABPA Committee Executive
President - Tim Sheed
Vice President - Ray Essery
Secretary - Meg Gordon
Treasurer - Christine Middleton
Committee Members
Tom McILveen
Manfred Vijars
ABPA State Delegates
NSW - Bill Kearns
Victoria - Jan Lewis
Queensland - Peter Frazer
WA - Irene Conner
Magazine Editor - Neil McArthur
Public Officer - Gregory North
Facebook Editor - Jan Lewis
Webmaster - Gregory North

President's Report Oct-Nov.
In these days of the modern plague we must be extraordinarily adaptable as events are cancelled, postponed or deferred.
So it is with Tamworth, our traditional bush poets national gathering.
The Dusty Swag National Bush Poetry written competition will be going ahead and to date a pleasing number of entries have been received. It is particularly pleasing that we are getting quite a few junior entrants. Check out the
Events & Results page
for conditions and entry forms and start telling your stories.
The Banjo Paterson Festival has received adequate funding from three local shires to conduct a professional event which is very pleasing.
The ABPA committee decided at our last meeting that there would only be a performance competition if all states were able to attend. At this stage Orange will be holding the event but we don't know the precise form it will take.
The committee is at the point of finalising the revised draft Constitution and the draft is currently on the website [see below]. I encourage members to read carefully and forward comments and suggestions for committee consideration. It is planned to ratify the document at the Annual General Meeting in January.
A further matter that the Treasurer is pursuing is our members insurance with the intent that the ABPA be able to act as auspicing body for local poetry events rather than having to pay individual event premiums.
That is enough of business.
As a tribute to a life of tirelessly promoting Australian Bush Poetry, the ABPA committee unanimously voted that a life membership be granted to Jan Lewis. Jan is the long-time President of the Victorian Bush Poets Association and organizer of the bush poetry at the Man From Snowy River Festival at Corryong. Jan is also the Victorian Representative on the National ABPA Committee.
I encourage members to write their stories, yarns and poems down for future generations. It is the stories that are remembered and carry the history on.
As soon as travel restrictions were lifted for regional Victoria we travelled to Mansfield and met with Val Kirley, bush poet and long-time friend.
Val has lived all her life in the region and is a horsewoman and storyteller. Val is a stalwart of the Mansfield Bush Poets group that meet the second Tuesday of each month and do a regular weekly spot on the local Community radio station.
It is salt of the earth people like Val and Jan who keep the stories alive.
Best Regards until we meet again,
Tim Sheed
President
Model Constitution 2009
(pdf) – Original, that NSW Office of Fair Trading is requesting be updated to reflect ABPA's current structure and working model.
Suggested Amendments and Additions
(pdf) discussed and put forward by the ABPA committee, for which the committee invites comment and feedback from all ABPA members.  All correspondence is to be forwarded to the
by the 30th October 2020
.
Welcome to the ABPA website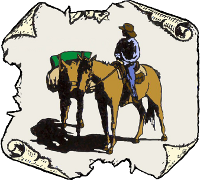 WELCOME
, membership of the Australian Bush Poets Association (ABPA) is comprised of writers, performers and individuals who are interested in bush poetry and enjoy written and live stories in rhyme and metre. If you have an interest in this piece of Australian culture called Bush Poetry, you are welcome here.

Aims
The objectives of the Australian Bush Poets Association is to foster and encourage the growth of Bush Poetry in Australia. By definition, Australian Bush Poetry is metred and rhymed poetry about Australia, Australians and/or the Australian way of life.

Membership
To join the Australian Bush Poets Association and receive our bi-monthly magazine, go to our Membership page.

The ABPA keeps in touch with our members through this website (and forum) and our bi-monthly magazine of Bush Poetry news, events, results of written and spoken competitions as well as samples of contemporary bush poetry. Many members have books, CDs and other products. These can be advertised in the magazine. For rates, click here. The deadline for ads and other content for the magazine is the 22nd of the month preceding publication. Magazines are published at the beginning of February, April, June, August, October and December.



Check out our Facebook page.
 
Logan's Muddy River Bush Poetry weekend
A great weekend of bush poetry competition, socialising and enjoyment was held from Friday 11th to Sunday 13th September in Logan, Queensland. Results and report here.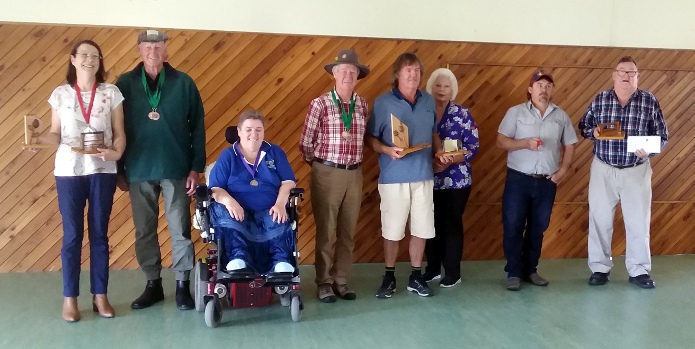 Janine Keating, Paddy O'Brien, Sue Smith, Mike Gilmore, Andrew Pulsford, Ruth Savage, Andrew Ryan and Bob "Pa" Kettle.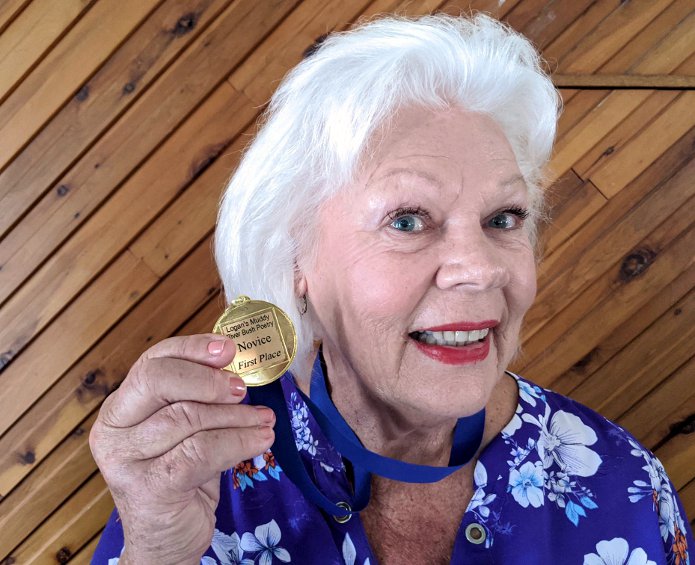 Winner in the Novice, Ruth Savage.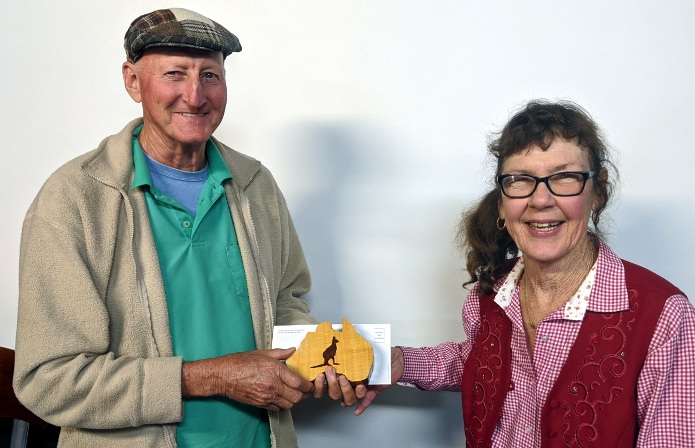 Paddy O'Brien and one of the festival organisers, Gerry King.


The EKKA online bush poetry competition was a wonderful success and overall champion John Davis of Kings Point NSW was featured in this great article in Queensland Country Life.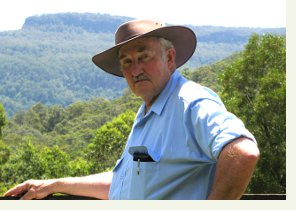 Videos of all the winning entries can be seen here.


See previously featured poets.

See previously featured achievers.


Enter a Written Competition
With restrictions in place affecting festivals and events, the best way to participate in the world of bush poetry is to keep writing. The best way to improve your writing is to keep doing it and to edit, edit, edit. To see how your writing is going, the best way is to enter a competition.

They're listed in red on the Events & Results page.
Blast From The Past
Mel & Susie came across this photo and wondered if anyone know when and where it was taken and who all the people are.
The faces they could identify from left to right include:
Campbell the Swaggie, blonde lady, man in hat, Milton Taylor, Graham Fredricksen. Then the group. Back row: man with hat, Arcadia Flynn, man with grey beard, man with beard, man with beard and glasses, man in red jacket. Second row: woman in red top, woman with baby, blonde woman in hat, then Arch Bishop in blue singlet with his arms around Wally Finch.
Can you identify when, where and who? Email the webmaster, contact details here.