ABPA Magazine
Here's a previous issue to give you an idea of what's contained in our bi-monthly magazine.
PDF 1.7 MB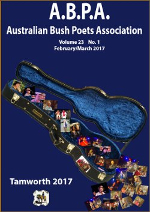 February-March 2017 Issue
PDF 1.7 MB
Membership Brochure
Download our membership brochure to hand out to others. It is a 2-sided A4 sheet designed for cutting into 3 DL-envelope-sized brochures.
Membership Brochure
PDF 1.8 MB
Membership Form
ALL members and applicants, please
download the membership form here in
either
MS Word .doc
format or
.pdf
Refund Policy
We are not required to provide a refund or replacement if you change your mind. But you can choose a refund or exchange if an item has a major problem. This is when the item: ■ Has a problem that would have stopped someone from buying the item if they had known about it ■ Is unsafe ■ Is significantly different from the sample or description, or ■ Doesn't do what we said it would or what you asked for and can't be easily fixed. Alternatively, you can choose to keep the item and we will compensate you for any drop in value. If the problem is not major, we will repair the item within a reasonable time. If it is not repaired in a reasonable time, you can choose a refund or replacement. Please keep your proof of purchase – for example, your receipt.
Privacy Policy
Click
here
to view our privacy policy.
Security
Your payment is 100% secure. SecurePay uses very strong SSL encryption, which means no-one will ever see your card details. For more information about SecurePay, please phone 1300 656 372 or
click here
to send an email.
Delivery
Delivery time: up to 1 month, if not sooner, from date of receipt of payment.
ABPA Membership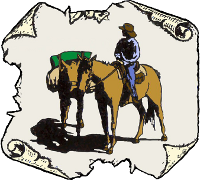 WELCOME, membership of the Australian Bush Poets Association (ABPA) is comprised of writers, performers and individuals who are interested in bush poetry and enjoy written and live stories in rhyme and metre. If you have an interest in this piece of Australian culture called Bush Poetry then why not join us?

Aims
The objective of the Australian Bush Poets Association is to foster and encourage the growth of Bush Poetry in Australia. By definition, Australian Bush Poetry is metred and rhymed poetry about Australia, Australians and/or the Australian way of life.

The ABPA keeps in touch with our members through this web-site (and forum) and a bi-monthly magazine of Bush Poetry news, events, results of written and performance competitions as well as publishing contemporary bush poetry. Many members have books, CDs and other products. These can be advertised in the magazine. For rates, click here.

Membership
Membership is for a calendar year from 1st January to 31st December.
Members joining after 30th September will receive the current year's remaining magazines as well as membership and magazines for the following calendar year - a bargain!



We prefer payments to the ABPA within Australia by
direct bank deposit or cheque.
with accompanying email or letter containing your name, address, phone number, email address (if any) as there is no surcharge to you and less work for the Treasurer. The fees are the same as below, but without the surcharge for payment by card.
International members
making payments please contact The Treasurer.
treasurer@abpa.org.au
By Post:
Download the membership form in either
MS Word .doc
format or
.pdf
Complete the form, or write a letter with your details, include
cheque or money order
and post to the Treasurer - see below.
Or
pay by
direct deposit
using 'pay anyone' by internet banking on your computer. Note: ABPA bank account details are on the membership form. Use your name as reference.
Write the bank receipt number on your form or letter.
MasterCard and Visa Card payments
can be made via
Australia Post SecurePay
using the boxes below. A surcharge of 2.4595% applies to card payments, to cover our transaction fees. Please be sure your
name
is included with your payment details so we can link your payment to you.
New members AND renewals
: please post or email a membership form to the Treasurer - see below - to ensure we have your current details.
ABPA Treasurer
Janine Keating
P O Box 644
GLADSTONE QLD 4680

YOUR PAYMENT CANNOT BE PROCESSED UNLESS WE HAVE THE FOLLOWING INFORMATION:
Click this link treasurer@abpa.org.au
to send an email with your NAME, ADDRESS and TELEPHONE CONTACT DETAILS
-- AND WHAT YOU ARE PAYING FOR --
to the Treasurer - SecurePay DOES NOT SEND THIS INFORMATION TO ABPA.

MasterCard and Visa Card payments only:
Click on the box(es) to select the item(s) you require.
All prices shown in Australian Dollars.
Click To Select Item

Annual ABPA Single Membership


(posted magazine)


Annual ABPA Single Membership


(emailed magazine)


Annual ABPA Dual Family Membership


(one posted magazine)


Annual ABPA Dual Family Membership


(one emailed magazine)


Annual ABPA Junior Membership


(emailed magazine)


International postage supplement


(does not apply to international members with emailed magazine)


Public Liability Insurance Package 31 Jan 2019 to 31 Jan 2020


(PLI M$20AUD cover per member - Worldwide except USA & Canada)


ABPA Badge


(including postage within Australia)

NOTE: A surcharge of 2.4595% applies to SecurePay
payments, to cover our transaction fees

Total:


If necessary, scroll down to see the payment form