Membership
Membership Information
Forms and Electronic Subscriptions



On This Site

Register of Modern Bush Poets
Many Poets have products and services available
_________________

Roll of Honour
Australian Bush Poetry Champions
and ABPA executive members
_________________

Multimedia
See and hear some of our
modern Bush Poets
_________________

Yarn Spinning
Poets often tell yarns too.
Read some great Aussie yarns
_________________

ABPA Strategic Plan
_________________

2016 Review of Competition Package
and Strategic Plan
_________________

2017 ABPA Committee
ABPA Committee
Executive
President - Tom McIlveen
Vice President - Ray Essery
Secretary - Rhonda Tallnash
Treasurer - Carol Hutcheson
Committee Members
Carol Reffold
Meg Gordon
Max Pringle

ABPA State Delegates
Qld - Cay Ellem
NSW - Rob Christmas
Vic - Jan Lewis
Tas - Philip Rush
SA - Bob Magor
NT - Lance Lawrence
WA - Irene Conner
Magazine Editor - Neil McArthur
Promotions Officer - Brenda Joy
Fund-raising Officer - Janine Keating
Public Officer - Penny Broun
Returning Officer - Penny Broun
Facebook Editors - Brenda Joy
and Shelley Hansen
Webmaster - Gregory North

President's Report June-July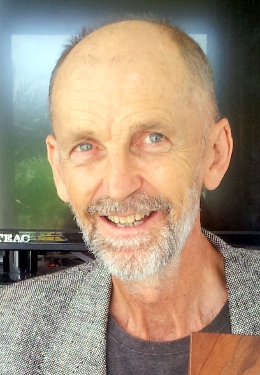 Greetings to all fellow ABPA members and website readers. The past two months have been a little quieter on the Bush Poets' calendar, with the Corryong Man from Snowy River Festival Victorian championships done and dusted for another year. A huge thank you to Jan Lewis for another successful festival. Jan, you truly are a marvel and a legend... this wonderful event could not possibly be run without you co-ordinating and managing behind the scenes as only you can do. You are one of our greatest ambassadors! Congratulations to all new newly appointed Victorian champions, namely...Open Performance champion female, Rhonda Tallnash (1st) and Christine Boult (2nd). Open performance Male Ken Tough (1st) and Ken Potter (2nd). Ken Tough also won the Man from Snowy River recital perpetual trophy. (Truly a 'tough' act to follow). Congratulations and commendations also go to organisers, winners and indeed all participants in the Tenterfield Oracles of the Bush festival.
According to Bill and Meg Gordon, bush poetry is buzzing along beautifully in WA following the running of the inaugural Port Bouvard Bush Poetry Day at Mandurah and also the Moondyne Festival at Toodyay. A reminder, whilst speaking of Bill and Meg, don't forget their upcoming ABPA National Bush Poetry Championships being held in Toodyay W.A, Friday 3rd till Sunday 5th of November 2017. It is only 80kms northeast of Perth and well worth the trip, even if only to check out the rustic charms of historic Toodyay's studios, galleries, boutique shops and wineries. (Not to mention an extravaganza of Australian Bush poetry at its finest). Click
here
for any accommodation enquiries. Air fares are considerably cheaper if booked ahead and very reasonably priced in comparison to other destinations. Leading MC's and judges will be Carol Heuchan, Noel Stallard and Jack Drake. This is shaping up to be one of the greatest showcase events on our calendar in recent years, and I would encourage all members and readers to seriously consider making the pilgrimage.
Speaking of pilgrimages, wonderful ambassadors and iconic bush poets... Greg North has commenced his annual one-man crusade in Winton, entertaining travellers during his nightly shows at the Matilda Country Tourist Park. Wow! I would wager that there would be some surprised grey nomads walking into one of Greg's shows, way out back of the black stump in Queensland. I get to meet a lot of caravanning grey nomads in my day job, repairing their TV systems and satellite receivers, and already I am hearing feedback from many of them in regards to Winton last year. They seem to take great delight in telling me how they happened to stumble upon this amazing bush poet performer in Winton of all places. I then take great delight in telling them...yes I know that bloke. He's a mate of mine! Thank you Greg, for taking your awesome talent outback and sharing it with the travellers. They truly are spreading the word around Australia, and it's amazing how they network and beat the drum for our cause. Geoffrey Graham take a bow for bringing Henry back to life at Port Arlington! You are a living legend!
I would also like to acknowledge some of our other travelling performing poets, namely... Ray Essery, Gary Fogarty, Neil McArthur, Brenda Joy, Mel and Susie, Bill Kearns, Jack Drake, Robyn Sykes, Rhonda Tallnash , Marco Gliori, Dave Proust, Murray Hartin, Carol Heuchan and Jason Roweth, and all others that I have not mentioned, who are currently travelling and performing to audiences. You truly are modern day disciples, in taking the written word out and preaching to the masses. Along with our contemporary writers, you are the lifeblood of Australian Bush Poetry today, and on behalf of the ABPA, I would like to take this opportunity to honour you and commend you for the wonderful work you do.
As mentioned in Carol's 'Folding Stuff' column in the magazine, there are still tickets available in our inaugural ABPA chook raffle. Please support her in this, as she is proving to be an angel in need, in keeping the ABPA coffers in the black, which is imperative for the very survival of our beloved organisation. Without cash we are going to wither and fade away, as have so many other organisations in this chaotic, cyber, time strapped world that we live in. Buying tickets is easy...simply post a cheque to the treasurer ($5 per ticket)...or go to ABPA webpage for further instructions on how to do it on line.
The ABPA committee met on Thursday night 11th of May. Matters discussed were...becoming more proactive in canvassing for prospective new members at bush poetry events, by means of giving out back dated magazines, promotional brochures and membership applications. A new trophy for the Frank Daniel Junior Award is being organised by Jan Lewis to foster and encourage junior poets at upcoming West Australian championships. In regards to proposed ABPA Poetry Anthology book, we are looking at ways of protecting ABPA coffers by getting sponsorship in covering the exorbitant costs involved in printing books. Our angelic treasurer is currently negotiating. Our goal is to have books printed and ready to promote and sell at Tamworth Festival 2018.
Well folks, that is all from me for this edition. Until next time.
In Poetry, Tom McILveen

Welcome to the ABPA website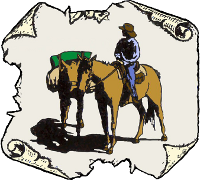 WELCOME
, membership of the Australian Bush Poets Association (ABPA) is comprised of writers, performers and individuals who are interested in bush poetry and enjoy written and live stories in rhyme and metre. If you have an interest in this piece of Australian culture called Bush Poetry, you are welcome here.

Aims
The objectives of the Australian Bush Poets Association is to foster and encourage the growth of Bush Poetry in Australia. By definition, Australian Bush Poetry is metred and rhymed poetry about Australia, Australians and/or the Australian way of life.

Membership
To join the Australian Bush Poets Association and receive our bi-monthly magazine, go to our Membership page.

The ABPA keeps in touch with our members through this website (and forum) and our bi-monthly magazine of Bush Poetry news, events, results of written and spoken competitions as well as samples of contemporary bush poetry. Many members have books, CDs and other products. These can be advertised in the magazine. For rates, click here. The deadline for ads and other content for the magazine is the 22nd of the month preceding publication. Magazines are published at the beginning of February, April, June, August, October and December.



Check out our Facebook page.

Limited Issue Chook Raffle drawn and won by ticket 1278 - Jenny and Danny from Brisbane. Congratulations! See more here.

No Bundy Bush Poetry Muster in 2017
See Bundabereg Poets' Society explanation here.



Meet a Poet - Arthur Leggett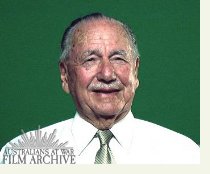 Living legend, Arthur Leggett OA, was the "Star" on a series of radio interviews played on Western Australia's Capital Radio FM 101.7 in June.
Arthur is a World War I baby boomer, who at the tender age of 98 got up in front of the crowd at the 2017 Australia Day Bush Poets Showcase and "did his bit", without skipping a beat and without needing any prompting or needing to refer to any printed words.
Arthur has been writing poetry for a long, long time. So long, in fact, that his early poetry is now classified as "Traditional".
But this is far from Arthur's only achievement. For many years he has been active in various organisations associated with POWs. He is now one of only three living WWII POWs.
Arthur's physical attributes are also legendary. He was still running full marathons in his 60s and half marathons in his 70s. Has been a member of the Over 55 Bicycle Club and the Over 55 Canoe Club. He trained 4 hours a day for a year to compete in his first Avon Descent (in his mid 70s).
These are just a few of his many exploits - we've not mentioned his civic contributions, his mentoring high school kids, or the fact he has written a couple of books, and many more not mentioned here.
See an interview with Arthur from the
Australians at War Film Archive
.
See previously featured poets
.
Achievers - Carol Heuchan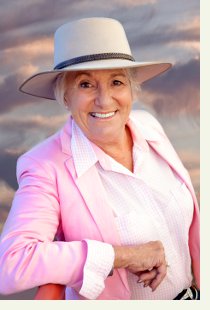 Carol Heuchan, from Cooranbong in NSW, has always been a country girl. A capable horsewoman who spent many years on a sheep and cattle station in the Snowy Mountains, she has 'had a go' at most horse sports though her forte was the world of elite show horses. She competed with success at over fifty Royal Shows around Australia and in more recent times, became the Main Arena Commentator at Sydney Royal Easter Show and in 2017 was honoured to judge their prestige horse events.

Despite her high profile Bush Poetry career, it only started in 2003 when her first book came out and friends took her to Tamworth – her first ever competition. Success led to success and in a short time, she amassed a heap of elite awards (including winning the richest prize in Poetry history) and then withdrew from competition to become a professional Bush Poet.

Highlights include nine Bush Laureate Awards, an ABC Television series ('Bush Slam'), successfully contesting the World Poetry Debate, and performing at some of the largest (and the smallest!) events in Australia (and New Zealand) as well as corporate functions and Charity events throughout the country.

Just to make sure she doesn't get a minute's rest, she also regularly commentates at major horse events, live streamed to some eighty thousand viewers around the world.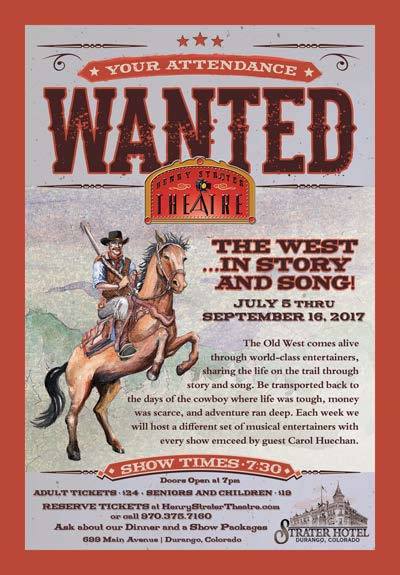 But poetry is her focus. In 2009 Carol was, with Milton Taylor's endorsement, invited to perform at the National Cowboy Poetry Gathering in Elko, Nevada, USA. And that was just the beginning. She has done nine professional performance tours of US and Canada to date and in June this year, headed off for probably the ultimate gig.

Carol has a three month contract in Durango, Colorado! Her rural background and her original poetry fit the genre well, it seems. She is to MC and do poetry four nights a week at the historic Henry Strater Theatre in a very exciting production which will target the huge summer tourist trade that Durango attracts. Each week a different singer/musician comes in to perform with Carol and they are some of the top Western artists in the US. Ticket sales are already well under way apparently, with package tours linked to the fabulous Strater Hotel.

Why an Australian to tell the story of the West, you ask? In her own words, 'Sometimes people who lead extraordinary lives do not realise just how extraordinary they are and it is only when someone from the outside looks in, that the adventure, the romance, the excitement unfolds.'

And if that's not exciting enough, she has already been booked for our Championships WA, then New Zealand in November. In 2018 she's back to US again - Northern Colorado (Golden) in January, then Alpine, Texas (yippee) in March, then Kamloops, Canada.


Congratulations Carol - our international Aussie bush poet!


See previously featured achievers.
Poets entertaining travellers around the traps this winter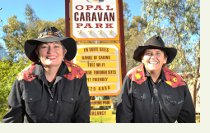 Mel & Susie on Tour - Lightning Ridge NSW.
Daily shows at 4:30 pm for guests at Opal Caravan Park.
Stay tuned for regular shows at their own theatre - A Hidden Gem - due to start once construction is completed (it's the outback, so things happen in their own good time!)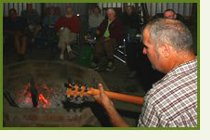 Andrew Hull, Poetry on a Plate - Bourke NSW.
6.30pm on Tuesday, Thursday and Sunday nights at Kidmans Camp, North Bourke.
The season runs from April through until October.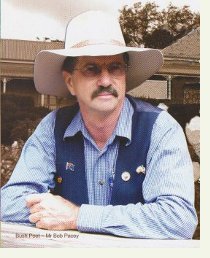 Bob Pacey - Yeppoon Qld.
Coolwaters Holiday Village
Usually Thursday nights, with a meal and some country music on alternating weeks.
From mid-June through to the end of August.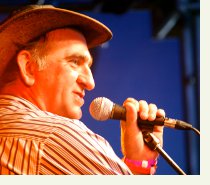 Neil McArthur - Charters Towers Tourist Park Qld.
June/July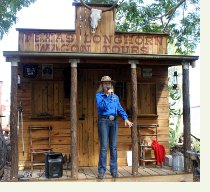 Brenda Joy and Hal Pritchard - Texas Longhorn Wagon Tours north of Charters Towers Qld.Depending on demand and conditions. May through September.

Brenda Joy also at Dalrymple Cabin and Van Park, Charters Towers Qld.
'Around the Campfire' 5-6 pm Sunday, Tuesday and Thursday. June/July.

August - Discovery Holiday Park, Cloncurry Qld.
'Happy Hour' 4.30 to 5.30 Tuesday 1st - Sunday 6th
Post Office Caravan Park, Barkly Highway, Camooweal 07 4748 2124
'Happy Hour' 5.00 - 6.15 Tuesday 22nd - Thursday 24th
(Lead up to the Drovers' Camp Festival 25th - 27th August)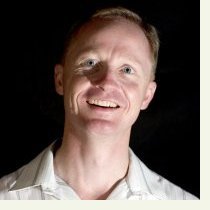 Gregory North - Winton Qld
Nightly at 7 pm at Matilda Country Tourist Park, 43 Chirnside Street Winton Qld.
3-course dinner available at 6pm for $24 each.
Now until Father's Day (3 September).













Vale Lynden Baxter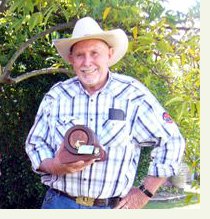 Respected ABPA bush poet Lynden Baxter from Monto Queensland passed away in Bundaberg on 23rd June.
Lynden was the 2016 Clancy's Choice overall male winner at the Man From Snowy River Festival in Corryong Victoria on his first visit to that festival. He was also 2015 Queensland Male Bush Poetry Performance Champion at the Bundy Muster, and is in fact still the holder of that title. He and his faithful dog Dusty were well known to many.
North Pine Bush Poets member John Best wrote, "Lynden was a great bloke, wonderful writer and performer and will be sadly missed by all who were lucky enough to meet him."
He will be sorely missed and our sympathy is with his family.

A graveside service was held on Saturday 1st July at the Monto Cemetery.