Welcome to the ABPA web-site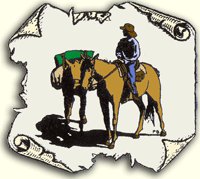 WELCOME, membership of the Australian Bush Poets Association (ABPA) comprises of writers, performers and individuals who are interested in bush poetry and enjoy written and live stories in rhyme and metre. If you have an interest in this piece of Australian culture called Bush Poetry, you are welcome here.
Aims
The objectives of the Australian Bush Poets Association is to foster and encourage the growth of Bush Poetry in Australia. By definition, Australian Bush Poetry is metred and rhymed poetry about Australia, Australians and/or the Australian way of life.
Membership
To join the Australian Bush Poets Association, download an application form in |*| .DOC FORMAT |*| or |*| .PDF FORMAT |*|, then email the completed form , or post it with the fee to the address on the form.
The ABPA keeps in touch with our members through this web-site (and forum) also a bi-monthly magazine of Bush Poetry news, events, results of written and spoken competitions as well as publishing contemporary bush poetry. Many members have books, CDs and other products. These can be advertised in the magazine. For rates, contact the Editor.
2013 Victorian Bush Poetry Championships at Man from Snowy River Festival
At the Victorian Bush Poetry Championships at Corryong's Man from Snowy River festival, Roderick Williams, (now a Corryong resident) and Robyn Sykes (from Binalong, NSW) were triumphant in winning the overall Champion Male and Champion Female titles.
To qualify for Champion, they had to compete in four Poetry Performance sections – Classical, Modern, Original Serious and Original Humorous. Roderick scooped the pool by also winning the coveted MFSR Recital from Robyn and Ken Tough. In a very tight competition, Roderick won each section and Robyn also almost made a clean sweep, winning three of the four, and the Written Humorous section as well.
2013 WINTON JUNIOR BUSH POETRY FESTIVAL

Winton has just hosted another successful Junior Bush Poetry Festival - their 18th!
To see more than THREE HUNDRED performances of bush poetry performed by school age children, would warm the cockles of Banjo's heart. So how apt that the home of Banjo's Waltzing Matilda is showing the way for our future poets.

_______________________________________________
_______________________________________________
_______________________________________________
_______________________________________________
Participating schools are ...
Aramac State School,
Barcaldine State School,
Longreach School of Distance Education,
Longreach State School,
Muttaburra State School,
Our Lady's School, Longreach
St Patrick's, Winton
Winton State School
WELL DONE TO ALL