Membership
Membership Information
Forms and Electronic Subscriptions



On This Site

Register of Modern Bush Poets
Many Poets have products and services available
_________________

Roll of Honour
Australian Bush Poetry Champions
and ABPA executive members
_________________

Multimedia
See and hear some of our
modern Bush Poets
_________________

Yarn Spinning
Poets often tell yarns too.
Read some great Aussie yarns
_________________

ABPA Strategic Plan
_________________

2016 Review of Competition Package
and Strategic Plan
_________________

2017 ABPA Committee
ABPA Committee
Executive
President - Tom McIlveen
Vice President - Ray Essery
Secretary - Rhonda Tallnash
Treasurer - Carol Hutcheson
Committee Members
Carol Reffold
Meg Gordon
Max Pringle

ABPA State Delegates
Qld - Cay Ellem
NSW - Rob Christmas
Vic - Jan Lewis
Tas - Philip Rush
SA - Bob Magor
NT - Lance Lawrence
WA - Irene Conner
Magazine Editor - Neil McArthur
Promotions Officer - Brenda Joy
Fund-raising Officer - Janine Keating
Public Officer - Penny Broun
Returning Officer - Penny Broun
Facebook Editors - Brenda Joy
and Shelley Hansen
Webmaster - Gregory North

President's Report April-May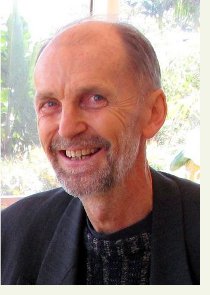 Greetings to all fellow ABPA members and magazine readers. What a tumultuous month it has been here on the home front! The long, hot summer served us a grand finale of our very own Black Sunday...capping off the hottest summer on record. Fanned by north westerly winds and unprecedented 50 degree heat, a bush fire very nearly wiped us off the map. Saved by local and regional fire fighters, it was a very near thing. I got to see firsthand the incredible work that these men and women do. They literally risk their lives to save other people's properties. You only ever get to hear about the properties that are lost on the news...not the hundreds that are saved. They are heroes, each and every one of them, and having been up close and personal with them of late, I will sing their praises for evermore! No sooner had the soot and ash settled, then the rain started ! And now...floods ! I think Dorothea Mackellar said it best... 'Land of the rainbow gold, for flood and fire and famine...she pays us back threefold.' We also got to see the famine this year...couldn't even grow a cherry tomato...(and they normally grow like weeds around here). Thankfully good old Coles and Woollies saved us from destitution and starvation.
Speaking of fires and poetry, I would like to extend condolences to Eric Beer and all those affected by the Dunedoo fires, which resulted in this year's cancellation of the annual Dunedoo Bush Poetry Festival performance competition. Many of the people involved with the festival have been directly or indirectly affected by these terrible fires . We wish Eric all the best and have no doubt that Dunedoo will be back next year, bigger and better than ever!
We have recently lost another legendary bush poet in Col Wilson, affectionately known as Blue the Shearer. Col was a prolific writer and will be best remembered for his scintillating wit that he seemingly managed to put into verse with such ease. Many of his poems are still recited by performers throughout Australia, and will no doubt continue to grow in popularity with his passing. If it's true what they say about rock and roll heaven having one hell of a good band, then it's a sure bet that there will be some extraordinary poets entertaining the masses in that heavenly realm.
Congratulations to Bob Pa Kettle, Ken Tough and Port Macquarie's very own Celia Kershaw for Banjo Paterson performance awards at Orange last month. On behalf of the ABPA, Thank you to Orange Rotary and Council, as well as Greg North and Rhonda Tallnash for judging. Congratulations also to performance winners at Milton Show... Ken Potter, Johnny Peel, John Raine, Duncan McDonald, Mike Lavis and Col Defries. Corryong's annual Man From Snowy River Bush Festival and ABPA Victorian State championships are almost upon us. Kicking off on Thursday the 30th of March through to Sunday April 2nd. Also we have Tenterfield's Oracles of the Bush, starting on Thursday March 30th through to Sunday April 2nd. (If you are reading this from the website posting, otherwise undoubtedly done and dusted by the time you get to see it in the magazine.) These are certainly both highlights on the annual bush poets' calendar and if you haven't been to one, (as Molly Meldrum used to say)...Do yourself a favour! With the cancellation of Dunedoo this year, Corryong and Tenterfield are bound to be inundated with Poets and visitors, so it would be wise to investigate accommodation beforehand.
Thank you to our outgoing committee vice president Hal Pritchard, Treasurer Shelley Hansen, and committee members Johnny Peel and Robyn Sykes. Our new committee met for its inaugural meeting recently. Criteria and rules for a Poetry Anthology were discussed, but a lot of work still needs to go into formulating the details regarding this. An increase in magazine printing fees was also discussed, of which I am sure Neil will elaborate more on in this edition. Also discussed was the eligibility of performance poems being performed at National level. Any poem having won at National level would be deemed ineligible for further National performance competition.
Our new treasurer Carol Hutcheson has taken over the reins from Shelley Hansen and is already making great inroads into much needed fund raising for the ABPA. Cold, hard cash is what we need to survive as an organisation and what better way to do it than with good old fashioned chook raffles. My only worry here Carol, is that with modern day snail mail, those 'chooks' will be well and truly thawed out by the time a winner receives them. (Just kidding). The prize will actually be of assigned $400 value to be collected from a preferred retailer, and a little more precious and non perishable than a 'chook'. How good is that ? She is hoping to run one of these every few months. Tickets will cost $5 each and will be issued by email or self stamped envelopes for those without email. To comply with Queensland gaming rules, there will be a limited number of 400 tickets in each raffle. Cheques and direct deposits are needed. Paypal is not acceptable. I am earnestly asking all members to support Carol wholeheartedly with this! It is imperative that we all get behind her to ensure the longevity and indeed the very survival of the Australian Bush Poets Association. This magazine, that we all enjoy so much in hard copy, is becoming increasingly cost prohibitive to produce in today's world of excessive, exorbitant printing and distribution costs. I believe that without this magazine in hard copy, the ABPA will just fade away into cyber space and lose much of the momentum that our stalwart, founding members have established since its inception. Many organisations and associations like ours are struggling in today's economic climate and the ones that are surviving quite often resort to the good old 'chook raffle'. I have seen many football, cricket, soccer and life saving clubs over the years continue and indeed survive in this manner. The raffles are the life blood that keeps them running. Sponsors and donations are needed to get this up and running. Can you please contact ABPA TREASURER Carol Hutcheson.
Contact details here
.
Well that's all from me until the next edition.
In Poetry, Tom McILveen.
Welcome to the ABPA website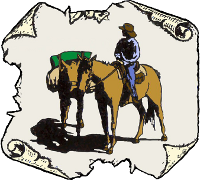 WELCOME
, membership of the Australian Bush Poets Association (ABPA) is comprised of writers, performers and individuals who are interested in bush poetry and enjoy written and live stories in rhyme and metre. If you have an interest in this piece of Australian culture called Bush Poetry, you are welcome here.

Aims
The objectives of the Australian Bush Poets Association is to foster and encourage the growth of Bush Poetry in Australia. By definition, Australian Bush Poetry is metred and rhymed poetry about Australia, Australians and/or the Australian way of life.

Membership
To join the Australian Bush Poets Association and receive our bi-monthly magazine, go to our Membership page.

The ABPA keeps in touch with our members through this website (and forum) and our bi-monthly magazine of Bush Poetry news, events, results of written and spoken competitions as well as samples of contemporary bush poetry. Many members have books, CDs and other products. These can be advertised in the magazine. For rates, click here. The deadline for ads and other content for the magazine is the 22nd of the month preceding publication. Magazines are published at the beginning of February, April, June, August, October and December.



Check out our Facebook page.

Changes to Competition Package
The annual review of the ABPA Competition Package resulted in some changes to the ABPA Guidelines, Procedures, Assessment sheets and Entry Forms for both Performance and Written competitions. Following post review feedback some further minor adjustments have been made to the Performance Bush Poetry and Yarn Spinning Assessment sheets.
So that all concerned with the organisation of, judging of or participation in competitions, are in tune with the 2016 upgrades, everyone is urged to re-familiarise themselves with all the relevant documents and helpful information in the current ABPA Competition Package on the Competitions page. Should you have any queries please contact the ABPA Secretary or
or Brenda Joy, the Review Sub-Committee Secretary. Contacts here.

No Bundy Bush Poetry Muster in 2017
See Bundabereg Poets' Society explanation here.


Meet a Poet - Mick Coventry
Mick Coventry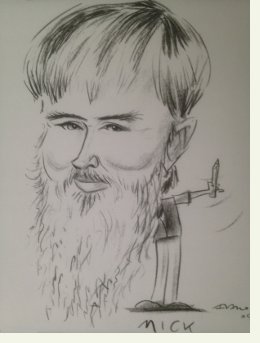 Mick Coventry was born in the Northern Victorian town of Kyabram and has lived nearly all of his life in or near Kyabram. Mick was involved in the formation of the Kyabram Bush Poets in 1995 and has served as President, Publicity Officer and has been Secretary since 2006. Mick co-ordinates the School children's poetry reciting competition that the Ky Poets conduct each year which includes visits to the schools to conduct workshops etc. This competition has been run since 2004 with about 60 students competing each year. This year Mick also took on the task of co-ordinating the Betty Olle Poetry Award and Betty Olle Junior Poetry Award for written poetry.

Mick is a talented writer, although he won't say that, and has been writing poetry for ''as long as I can remember''. He rarely enters any competitions, although he is a regular contributor to the Bronze Swagman and was runner-up in that award in 2000. Mick is an entertaining performer although he has always remained a little on the reluctant side. Mick has an ear for a good story and is most at home as a yarnspinner and story teller. He has won the Barmah Muster yarnspinning title several times, been yarnspinner of the Muster at Benalla twice, won the Pat Glover Storytelling Award at the Port Fairy Folk Festival in 2014 and 2017 and has been placed several times at the Man from Snowy River Festival Yarnspinning including runner-up when it was the Australian Championships in 2015.

Mick was a contributing poet to Carmel Randle's Favourite Poems for Aussie Kids and writes and performs for children regularly, although his children's poems are not exclusively for children. Anyone who has seen Mick perform 'A Little Boy's Letter to Santa' or 'Barney the Bashful Bunyip' will know exactly what I mean.

Mick has a heavy involvement in several local community organisations like the CFA and Kyabram's Community owned tourist attraction the Kyabram Fauna Park. Mick is a good example of the old saying, ''If you want something done, ask someone who is busy.''


See previously featured poets.



Member Achievements – Mel & Susie on Tour and New Venture
ABPA members and mad poets Melanie Hall and Susan Carcary recently performed at Zig Zag Public School NSW but are soon to open their exciting new venture - A Hidden Gem Bush Theatre. Visit their beautiful and unique off-grid art camp in Lightning Ridge, NSW. They host special tours, performances and The Mel and Susie Show. There will be daily tours in winter and special evening performances full of comedy, history and lots of local colour. You can also catch their daily performance at Opal Caravan Park. Visit the Ridge and check them out!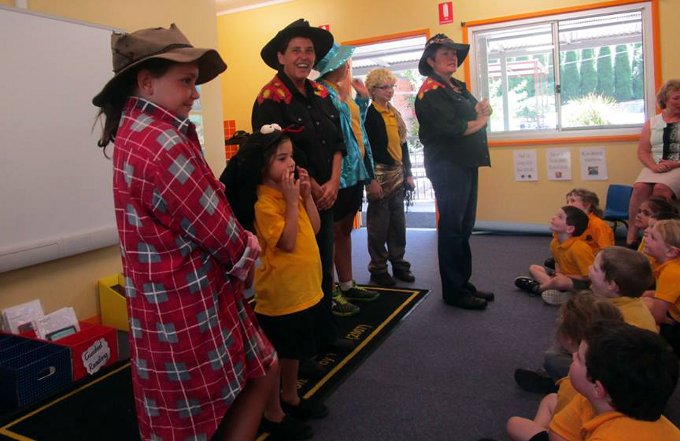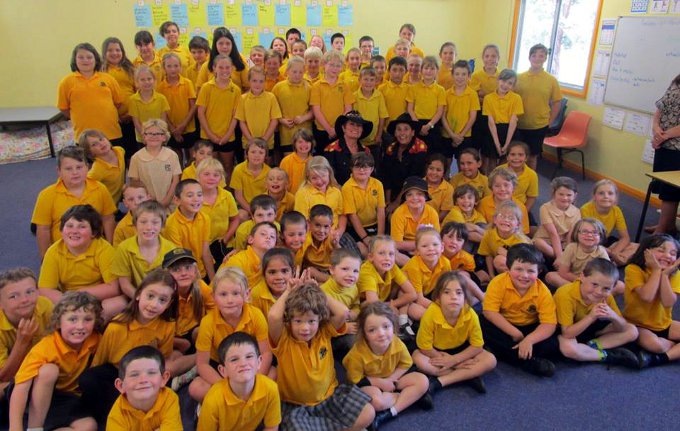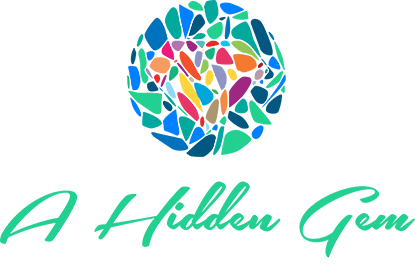 See previously featured achievers.



Bush Poetry Clubs and Organisations
This feature is designed to share what is being done in bush poetry clubs and organisations throughout Australia. You are invited to submit your club's profile (through the ABPA Promotions Officer) for inclusion in this section.

Kyabram and District Bush Verse Group (Victoria)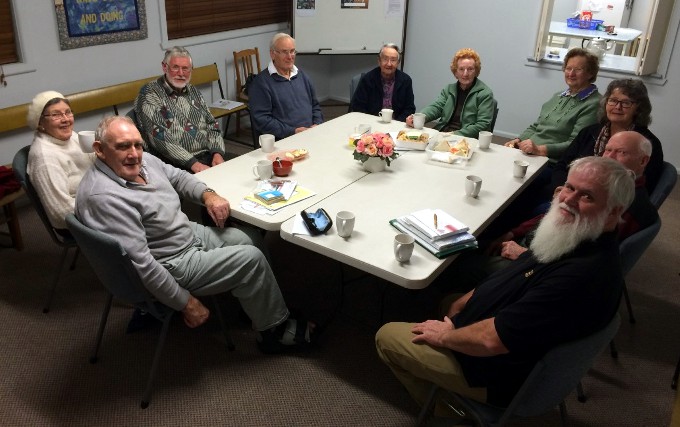 The Kyabram and District Bush Verse Group was formed in 1995, the brainchild of former Kyabram resident Grahame 'Skew Wiff' Watt. Watty, who now resides in the sunny climes of the Coffs Harbour region, suggested to Betty Olle and Mick Coventry in late 1994 that ''We should have our own poetry club'', and so the club was born.

The club has maintained a healthy membership of around 25 members ever since. The Ky Poets have members from surrounding areas such as Bendigo, St Arnaud, Heathcote, Benalla, Numurkah, Echuca, Mooroopna and Shepparton.

The Ky Group conduct an annual open mike night called 'Around the Campfire' every October. This event was started by Watty and the Apex Club way back in the 1980's and has been run every year since. The Group also conduct a school children's reciting competition amongst Primary school children from the local schools. This has been running since 2004.

The club has hosted many visiting poets for performance concerts and school workshops over the years and uses the funds raised to continue to promote the school children's competitions.

Last year the club embarked on a new major project 'The Betty Olle Poetry Award' and 'The Betty Olle Junior Poetry Award' for written poetry in honour of our foundation member Betty Olle who passed away in 2015. The group was very pleased with the results of this competition and it will continue in the future.

The club membership includes performers and writers, but more importantly, it includes people who are passionate about preserving our spoken and written word heritage. The club meets on the first Monday of every second month.