Membership
Membership Information
Forms and Electronic Subscriptions



On This Site

Register of Modern Bush Poets
Many Poets have products and services available
_________________

Roll of Honour
Australian Bush Poetry Champions
and ABPA executive members
_________________

Multimedia
See and hear some of our
modern Bush Poets
_________________

Yarn Spinning
Poets often tell yarns too.
Read some great Aussie yarns
_________________

ABPA Strategic Plan
_________________

2016 ABPA Committee
ABPA Committee
Executive
President - Tom McIlveen
Vice President - Hal Pritchard
Secretary - Rhonda Tallnash
Treasurer - Shelley Hansen
Committee Members
Robyn Sykes
Carol Reffold
John Peel

ABPA State Delegates
Qld - Cay Ellem
NSW - Rob Christmas
Vic - Jan Lewis
Tas - Philip Rush
SA - Bob Magor
NT - Lance Lawrence
WA - Irene Conner
Magazine Editor - Neil McArthur
Promotions Officer - Brenda Joy
Webmaster - Gregory North

Welcome to the ABPA website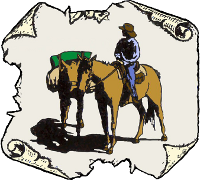 WELCOME, membership of the Australian Bush Poets Association (ABPA) is comprised of writers, performers and individuals who are interested in bush poetry and enjoy written and live stories in rhyme and metre. If you have an interest in this piece of Australian culture called Bush Poetry, you are welcome here.

Aims
The objectives of the Australian Bush Poets Association is to foster and encourage the growth of Bush Poetry in Australia. By definition, Australian Bush Poetry is metred and rhymed poetry about Australia, Australians and/or the Australian way of life.

Membership
To join the Australian Bush Poets Association and receive our bi-monthly magazine, go to our Membership page.

The ABPA keeps in touch with our members through this web-site (and forum) and our bi-monthly magazine of Bush Poetry news, events, results of written and spoken competitions as well as samples of contemporary bush poetry. Many members have books, CDs and other products. These can be advertised in the magazine. For rates, click here. The dealine for ads and other content for the magazine is the 22nd of the month preceding publication. Magazines are published at the beginning of February, April, June, August, October and December.



Check out our Facebook page.


Meet a Poets - Janette Morris
Feature Poet - we are introducing our wonderful poets (both performers and writers) to newcomers and to the general public by featuring a different ABPA poet on the Website each month. Poets featured will come from the entire membership and may be professionals, semi-professionals or amateurs, but each will be a worthy role model to represent the ABPA membership.


Janette Morris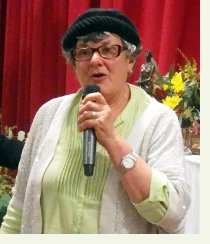 Being a baby-boomer and retired nurse, and upon meeting Tony Lambides-Turner and
attending poetry group readings, I became a member: (3 years) of the Henry Lawson
Memorial & Literary Society Inc & C. J. Dennis Society. Previously, I regarded poetry only
in school text-books or stuff from Pam Ayres! I gradually learnt, from attending Bush Poetry
festivals, and becoming a member and avid reader of the ABPA magazine, always savouring its pages, on arrival in my letter-box. In doing so, I have gained a love of the printed and spoken-word, their meanings and varieties of poetry available.

To enhance and give a vision to poems I perform regularly to aged care residents, other
elderly groups and communities and open mike gatherings, I use my 'art skills' to illustrate my presentations with bright acrylic paints. My artwork now reaches overseas in a publication by local author Marjorie Darling Ward, that has now been translated into
Chinese, for the incapacitated and visually challenged, in China – a very great honour to
have been involved.

I have now written many of my own works, some I feel proud to have been published,
both in the Henry Lawson magazine, the Lawsonian, in Wally Finch's online E-Muse, and in a number of Anthologies. Also recently I gained 2nd Prize at Grenfell NSW, with 'Commission Flats' in an open verse competition in 2015 which was my first ever major award. What a very proud moment. Prior to this I had been awarded the: Ross Noble encouragement, at Benalla 2014 & the Jan Lewis Inaugural encouragement MFSR, at Corryong 2015. I have recently co-authored a book with Marjorie Ward called 'Twenty Six Sheilas on a Bus'.

My life has become exciting, always alert, constantly searching for poetry in libraries and my beloved op-shops.

Yeah! Poetry has given me a new lease on life. This old dog feels just like a puppy!

Thank you for this opportunity to share my experiences.


See previously featured poets.

Member Achievements – Tony Lambides-Turner
The ABPA also wishes to acknowledge the achievements of members who specialise in specific areas which help to promote the cause of the ABPA and of Bush Poetry in general.

Tony Lambides-Turner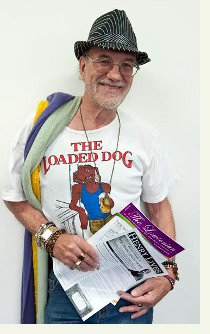 "I am a proud Australian born 1948 and raised in Oakleigh a suburb of Melbourne. Resident of Chelsea last 30 years. Commenced writing in 2008, joining a creative writing group in Chelsea. Branched-out into poetry and haven't looked back.

"Describing myself in three words, I am a: Guide, Mentor and Leader, to others commencing their literary journey."

Background: Surveyor/land/mining/exploration, landscape-gardener (Burnley.)

Member since February 2013: the Henry Lawson Literary and Memorial Society Inc. Proud acting President: 2015.

Tony is continually involved in local community and charity events. He leads a small band of like-minded, talented performers, 'Henry's Thespians', who regularly entertain and present workshops at aged care facilities, disadvantaged centres, schools, churches and halls around Victoria.

He is constantly liaising with bush poets around Australia and attends Bush Poetry festivals and gatherings distributing free books with Australian themes and authors with the aim of "…creating a greater awareness of Bush poetry, and of the relative societies and groups" and in particular, "…encouraging the youth of Australia for they are the future of Bush Poetry."

In addition, Tony is the Editor/Publisher of Henry Lives: H.L.S. Monthly Melbourne newsletter: Commenced February 2104 now in its 24th edition.

He has been a publisher and contributing author for Australian themed and historical anthologies aimed at "…reviving memories from the past, back to life, with the aim of bringing joy to others," and "… to rekindle these near-lost times." Tony is currently working on a publication, It Will Never Happen Again, aimed at spreading greater knowledge of indigenous Victorian history especially towards informing "…young curious and inquisitive minds" and hopefully fostering greater "…understanding and tolerance".

Further details of these publications and of Tony's activities and enterprises can be obtained by contacting him on

We thank Tony for all he does for Bush Poetry and for sharing his profile with us.


See previously featured achievers.


Bush Poetry Clubs and Organisations
This feature is designed to share what is being done in bush poetry clubs and organisations throughout Australia. You are invited to submit your club's profile (through the ABPA Promotions Officer) for inclusion in this section.

The Henry Lawson Memorial and Literary Society Inc.



Tony Lambides-Turner has also provided us with the following objectives for the H.L.S. –

To encourage interest in the works of the Australian writer Henry Lawson 1867-1922.
To erect and maintain a Memorial to Henry Lawson.
To inculcate an interest in, and appreciation of, Australian literature; and
To Foster an Australian sentiment and pride in Australian achievement.

Tony adds, "Despite Lawson's own tragic circumstances, he had a constant vision and hope for a better Society and we… honour his legacy of writings that tell so eloquently of an Australia of his time. So we as a society gather regularly, to keep the world of Lawson not only alive but to preserve his dream of the future, for Henry lives in our hearts."

The Society's aim is, "To spread the word of Lawson and all other great Australian poets and bards and to retain his and their memory in thought, word and deed."

The ABPA shares and supports this aim.