Membership
Membership Information
Forms and Electronic Subscriptions


New Anthology On Sale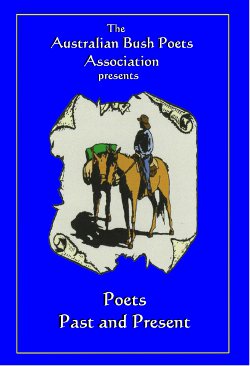 New anthology of ABPA poets past and present is now on sale $28 posted (within Australia).
A Who's Who of modern bush poetry.
62 poets, 192 pages.

More information here.


On This Site

Performance Survey for Members
MSWORD     PDF
_________________

2019 Office Bearer Nomination
and Proxy Form
_________________

Register of Modern Bush Poets
Many Poets have products and services available
_________________

Roll of Honour
Australian Bush Poetry Champions
and ABPA executive members
_________________

Multimedia
See and hear some of our
modern Bush Poets
_________________

Yarn Spinning
Poets often tell yarns too.
Read some great Aussie yarns
_________________

ABPA Strategic Plan
_________________

2016 Review of Competition Package
and Strategic Plan
_________________

2017 ABPA Committee
ABPA Committee Executive
President - Gary Fogarty
Vice President - Ray Essery
Secretary - Meg Gordon
Treasurer - Janine Keating
Committee Members
Tom McIlveen
Bill Gordon
Max Pringle
Bob Kettle

ABPA State Delegates
Qld - Mick Martin
NSW - Rob Christmas
Vic - Jan Lewis
SA - Bob Magor
WA - Irene Conner
NT - Kevin McCarthy
Magazine Editor - Neil McArthur
Public Officer - Penny Broun
Promotions Officer - Brenda Joy
Facebook Editor - Jan Lewis
Webmaster - Gregory North

 President's Report Oct-Nov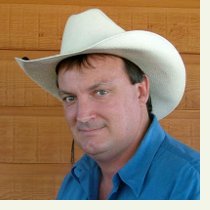 Well this will be the last Presidents Report I write before the membership get to decide on who they want on Committee next year.
I would like to acknowledge the work of two people, Greg North and David Kitchen, who have worked very hard to facilitate the changeover to a new provider of our web hosting and official email addresses. I would especially like to acknowledge the work of David Kitchen, who is not even a member of the ABPA.
Can I also acknowledge the great work of our Queensland representative, Mick Martin. Mick has been an enthusiastic contributor on Committee all year and in recent months has identified and worked very hard on encouraging and guiding the establishment of a new Bush Poetry group at Toowoomba. Both Mick and I attended the 2nd meeting of this group and were excited with both the size of the group and the quality and diversity of its members. Early days yet, but it looks positive.
Congratulations should also go to the WA Bush Poets, who from all reports, have again hosted a very successful WA Championships. This great group of Bush Poetry enthusiasts continue to provide a positive example to us all.
Plans are well underway for the Tamworth Festival, with both the ABPA and individual members working hard in an attempt to host successful Bush Poetry events again in 2019. Tamworth is a very competitive market with well over 1000 shows competing for audiences and we should applaud those members who commit their time, money and energy into providing opportunities for themselves and their fellow poets. We wish them every success and encourage our membership to support as many of these events as they can. Nominations are open for the Golden Damper Competition and future ABPA involvement in this Competition could well depend on the number of entries received.
I encourage every member to attend our AGM if possible, it is an important opportunity to have your say on who represents you on Committee for the next twelve months. I know that there are a number of the current Committee who will not be seeking re-election and some who are yet to decide. This means we will be looking for new people to put their hands up for Committee positions. As far as I'm concerned the more nominations we get the better. It would be a sign of a vibrant Association if we had to vote on every available position.
President, Vice President, Secretary, Treasurer, at least 3 ordinary Committee members (we had 4 this year) and State Representatives, that is up to a possible 15 Committee Positions. If you believe you have something to contribute then please, please consider filling out the
Nomination Form here
. As an Association we can only benefit from new and exciting input from our members, the future direction of the ABPA could well be in your hands and standing for a Committee Position is a great way to contribute. Committee meets monthly via SKYPE, for around 2 hrs per meeting and while other tasks do come up during the year, they are completely voluntary.
From a personal point of view, I have not 100% decided if I will stand again next year or not, although at this stage it is more likely that I won't. Regardless of if I stand or not, I would encourage anyone who believes they have something to offer to definitely nominate, I will take no offence. I stood last year because I believed I had something to offer and I would love members to have to choose between three or four or five candidates. We do not want to end up in the situation we were last year where we were desperately searching for people to fill positions, months after our AGM.
If Bush Poetry is important to you and you are passionate about it then you should at the very least consider running for Committee. To represent our membership we need both male and females to nominate, we need both experienced poets and beginner poets to nominate, we need both writers and performers to nominate, we need both organisers and participants to nominate, we need both walk-ups and paid poets to nominate, we need both young members and old members to nominate, we need YOU to nominate.
Gary Fogarty (0417 723 400)

____________________


The Blackened Billy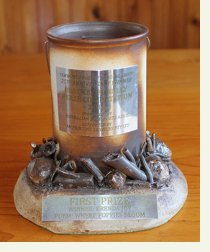 The 2019 Blackened Billy Awards for Written Bush Verse will be announced at the finals of the Tamworth Golden Damper Performance Competition during the Tamworth Country Music Festival 2019. 
ABPA President Gary Fogarty will present the trophy, certificates and prizes and read the winning poem.                                                                                                 
Welcome to the ABPA website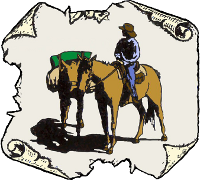 WELCOME
, membership of the Australian Bush Poets Association (ABPA) is comprised of writers, performers and individuals who are interested in bush poetry and enjoy written and live stories in rhyme and metre. If you have an interest in this piece of Australian culture called Bush Poetry, you are welcome here.

Aims
The objectives of the Australian Bush Poets Association is to foster and encourage the growth of Bush Poetry in Australia. By definition, Australian Bush Poetry is metred and rhymed poetry about Australia, Australians and/or the Australian way of life.

Membership
To join the Australian Bush Poets Association and receive our bi-monthly magazine, go to our Membership page.

The ABPA keeps in touch with our members through this website (and forum) and our bi-monthly magazine of Bush Poetry news, events, results of written and spoken competitions as well as samples of contemporary bush poetry. Many members have books, CDs and other products. These can be advertised in the magazine. For rates, click here. The deadline for ads and other content for the magazine is the 22nd of the month preceding publication. Magazines are published at the beginning of February, April, June, August, October and December.



Check out our Facebook page.

Meet a Poet - Kevin Gee
Kevin Gee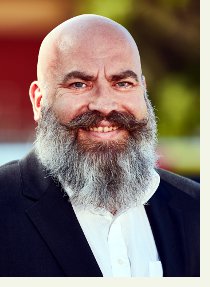 Born in 1967 in Irvine, Ayrshire on the West Coast of Scotland.

Educated at Loundoun Academy, where I left with a clutch of 'O' Grades at the end of my fourth year in 1983, to begin an apprenticeship with the South of Scotland Electricity Board. I moved up through various different roles in SSEB (latterly ScottishPower after privatisation) and ended up running a training centre.

In 2000 I changed careers and moved into mobile telecommunications, taking a role as a field technician with One2One (later to become T-Mobile.) Again, I progressed up through the ranks and ended up working as a Cell Planning and Optimisation Engineer.

In 2002, I moved to O2 (formerly BT Cellnet). This was when I had my first foray into writing and performing poetry. Our office held a Burns Supper celebration each year and I wrote a couple of poems that were performed by myself and one of my colleagues. My first one, and one that was my signature piece for some time, was my interpretation of what Robert Burns would have written about in modern Scotland, instead of his Address To a Haggis. I called this poem, "To A Vindaloo".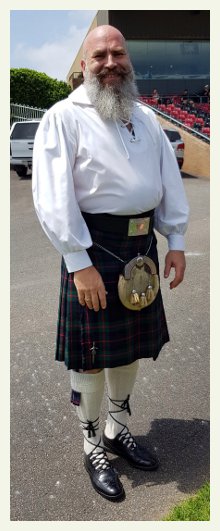 In 2005, I emigrated to Australia with my second wife and in 2007 we were divorced. I then met my third wife, whose friend was a member of the Gosford Bush Poets. I went along a few times as an observer, but fell away again for a couple of years before returning and becoming a regular performer of a mixture of classic Australian bush poetry and my own works. Wife number 3 also became an ex-wife.

In 2017, I made yet another career change - this time into traffic signals. I am a Construction Manager for a Lendlease/Tyco Joint Venture, looking after RMS traffic infrastructure on the Eastern half of Sydney and surrounding districts.

On a recent trip around the East Coast of Australia with my new partner, I met Mick Martin at Cunamulla Tourist Park. We instantly hit it off (over several refreshing drinks), sharing stories and poems late into the night. He invited me to participate as a walk-up at the Bush Poets' Breakfast in the entertainment grounds the next morning. I did a couple of my poems there and also met Gary Fogarty.

About a week later, Gary got in touch with me to say that he had been contacted by the Glen Innes Celtic Festival organisers because they were looking for a Scottish poet. Just one of those amazing, glorious coincidences that make you think that something was meant to be.


Kevin is an active member of Gosford Bush Poets and assists with their Facebook page.



See previously featured poets.


See previously featured achievers.




Festival Action
Toodyay Act Belong Commit Bush Poetry Festival 2018 Report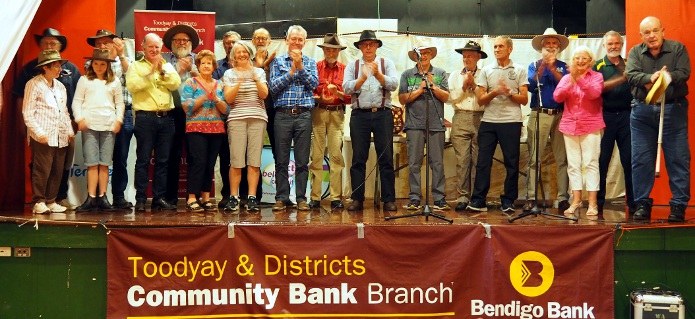 The WA Bush Poets & Yarnspinners Association Inc. held their annual Act Belong Commit Bush Poetry Festival in Toodyay on the first weekend in November. The Toodyay Memorial Hall was full for most sessions with many people coming from Nambung Country Music Muster where several of our poets performed the previous weekend. The Memorial Hall is a beautiful historic building and its character and decor make it an ideal venue for performing Bush Poetry. The Toodyay Shire is to be commended on the condition of the hall, and the manner in which it complements the historic nature of the town.

Following the effort involved in hosting the Australian Bush Poetry Championship last year, this year's festival was much more relaxing for the committee and ran very smoothly. Entries were up on previous State Championships and the standard of poetry presented was as good as can be found anywhere in Australia. The Makit Hardware Trophy for WA Champion Bush Poet was won by new member Michael Barclay, with Peter Blyth runner up and our President, Bill Gordon in third place. Peter Blyth won the "Rusty Christensen Trophy" for Yarnspinning, with the ever popular Peg Vickers once again taking out the Poet's Brawl.

The festival started on Friday afternoon with a workshop presented by the judges for the State Championships, Bob Magor (Myponga SA), Tom McIlveen (Port Macquarie NSW), and Keith Lethbridge (Armadale WA). A 'Meet and Greet' dinner followed at the Freemasons Hotel before the poetry started on Saturday morning. Proceedings concluded on Sunday afternoon with presentation of trophies and certificates to the winners by Toodyay Shire President Brian Rayner.

The Saturday night Variety Concert was well attended with Tom McIlveen and Susan Ashton heading a talented line up of artists to present a night of music and dancing. During the evening awards were presented for the written poetry competition held in conjunction with the festival. Major trophy, the Silver Quill, was won by WA poet Terry Piggott, with another local, Chris Taylor close behind. Terry has won many awards for his poetry Australia wide, and is proud to have one of Dave Smith's trophies adorn his mantelpiece.

The Toodyay Mini-rail was again the venue for Sunday lunch with poems on road and rail safety presented in the attractive setting at Duigee Park. Chris Taylor again showed his prowess as a writer by gaining most popular poem in both sections.

WA Bush Poets and Yarnspinners Assn Inc president, Bill Gordon, acknowledged the generous support of the Toodyay Shire and the WA Government in making the festival a free public event. Healthway and Lotterywest are major sponsors with local support coming from Bendigo Bank, Makit Hardware, Toodyay Caravan Park and Toodyay Mini-rail.

Bill Gordon—President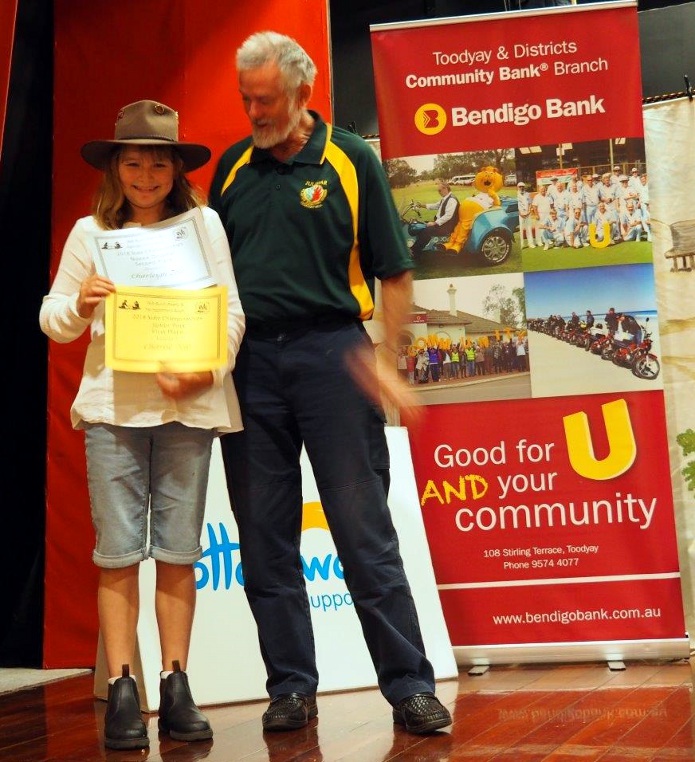 Novice - Carleigh Zele with Brian Raynor (Toodyay Shire President)



2019 Tamworth Country Music Festival
Golden Damper Performance Poetry Competition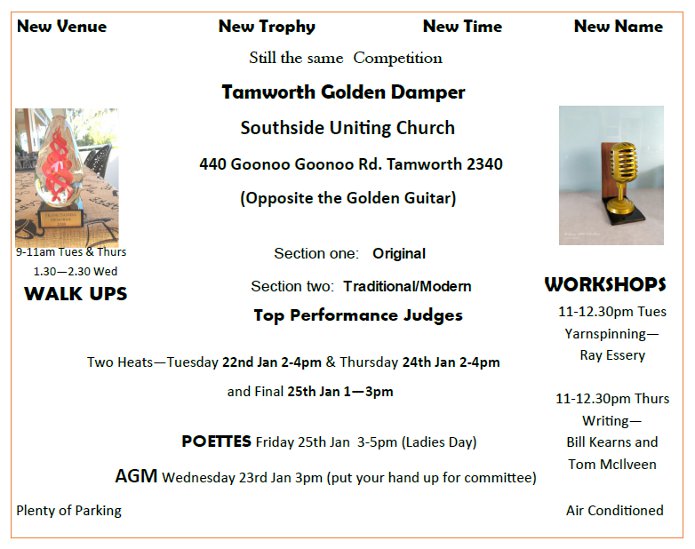 More information here.

Entry form here.
____________________