Membership
On This Site

Register of Modern Bush Poets
Many Poets have products and services available
_________________

Multimedia
See and hear some of our
Modern Bush Poets
_________________

Yarn-Spinning
Poets often tell yarns too.
Read some great Aussie yarns
_________________

ABPA Accredited Judges List
for Written and Performance
Competitions
_________________

ABPA Accredited Judge Application Form
PDF

_________________


ABPA Accredited Judge Application
Approved Competitions
_________________

_________________
2014 ABPA Committee
ABPA Committee
Executive
President - Hal Pritchard
Vice President - Graeme Johnson
Secretary - Brenda Joy Pritchard
Treasurer - Gregory North
Committee Members
Robyn Sykes
Carol Reffold
John Peel

ABPA State Delegates
Qld - Wally Finch
NSW - Tom McIllveen
Vic - Jan Lewis
Tas - Philip Rush
WA - Irene Conner
Magazine Editor - Neil McArthur
Webmaster - Gregory North

Welcome to the ABPA website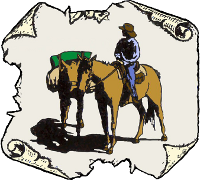 WELCOME, membership of the Australian Bush Poets Association (ABPA) comprises of writers, performers and individuals who are interested in bush poetry and enjoy written and live stories in rhyme and metre. If you have an interest in this piece of Australian culture called Bush Poetry, you are welcome here.
Aims
The objectives of the Australian Bush Poets Association is to foster and encourage the growth of Bush Poetry in Australia. By definition, Australian Bush Poetry is metred and rhymed poetry about Australia, Australians and/or the Australian way of life.
Membership
To join the Australian Bush Poets Association and receive our bi-monthly magazine, go to our Membership page.
The ABPA keeps in touch with our members through this web-site (and forum) also a bi-monthly magazine of Bush Poetry news, events, results of written and spoken competitions as well as publishing contemporary bush poetry. Many members have books, CDs and other products. These can be advertised in the magazine. For rates, click here.

Check out our Facebook page.

News

Vale Robert Markwell - ABPA member, C J Dennis aficionado, talented reciter, cyclist and all-round gentleman. See Stephen Whiteside's tribute.

Accredited Judges application forms and approved competitions list are now available at the right of this page.

ABPA President's Report, March 2014
In the last three months the ABPA has lost three of its valued members. David Williams from Victoria, was an ardent supporter and reciter of bush poetry who contributed much to events around the country for many years. Joy Major from Queensland, ably backed and encouraged her husband John in all his endeavours towards his performance poetry career. Kym Eitel, was one of the great writers of the modern era and the hard-working Treasurer of the ABPA. On our Facebook pages and in the Magazine, ABPA and personal tributes have been paid to these wonderful people who will not only be missed for the roles they played in the bush poetry community but for the friendship and love they spread. We extend our sympathies to their families and loved ones.

This month, we also especially remember all Australians who have served our country in war and in peace through the poems and ANZAC Day tributes in the ABPA magazine. Fortunately most of our troops have now returned from Afghanistan, but we are currently sending ABPA magazines to the small remaining contingent.

COMMITTEE WORK TO DATE
Whilst our strategic plan states that an objective for the ABPA is "...to be the peak body for Bush Poetry in Australia...", before we can outreach to other organizations it is necessary for us to get our 'in-house' requirements standardized. The aim of us all is not only to encourage new members to join the ABPA but to keep current members happy.

Many have expressed the desire to have more information available re the requirements and judging procedures for bush poetry competitions. Having uniformity in the way ABPA National and State competitions are conducted ensures that entrants are aware of the criterion on which they are being judged. Establishing this basis has been the Committee's first priority.

Following the distribution of an application form, an upgraded ABPA Accredited Judges list, and a list of ABPA Affiliated or Approved Competitions are available on the website (at right). These are living documents. The Committee would welcome the inclusion in the performance judges' list of long-term professional performers who have been successfully judging ABPA performance competitions for many years. In such cases this would only require the poet's permission. If you wish to be included please let the Secretary know. Currently the upgraded ABPA Guidelines for Australian Bush Poetry Competitions and for Yarn Spinning, formulated by Graeme Johnson and Glenny Palmer, together with relevant assessment and rank order tally sheets, are being examined by the Committee. As soon as they have been appraised and finalised they will be made available to all members via the website.

It is hoped that we can encourage non-ABPA-run festival co-ordinators to adopt ABPA standards. We may not be successful but at least we will have a firm basis from which to try.

NATIONAL CHAMPIONSHIPS
We are very pleased to announce that Jan Lewis has consented to hold the ABPA National Performance and Written Championships in Corryong in 2015. After a three year lapse, we will again have a very appropriate venue where all the skills and facets of competition can be enjoyed and developed in the conducive atmosphere of The Man from Snowy River festival. We thank Jan for taking on this sizeable task and we sincerely hope that members will support her endeavours and help to make this a successful event and an on-going prospect.

NETWORKING
The ABPA is utilizing electronic media to expand its communication network. The Committee has already conducted three meetings, two of these successfully via SKYPE. Further in this regard, we thank Maureen Clifford for the well-presented ABPA Facebook page and for the inclusion of Bush Poetry in her Australian Times on-line magazine. We also thank Committee Member Wally Finch for his supportive and informative monthly E-Muse newsletters.

AWARD WINNING POETRY ON THE WEBSITE
So many members have responded positively to the collection of Award Winning Bush Poems now available on the ABPA website and these poems have already been read and enjoyed by many within Australia and in other parts of the world.

This collection has been compiled by Brenda Joy over the last three years and includes those first- prize-winning poems (where the poet's permission has been given to publish) in ABPA affiliated or approved competitions. To date there are 199 poems from 46 different poets for the years 2008 to 2013 inclusive. The collection is on-going. Last year Manfred Vijars put poems from 2008 onto the website and the new webmaster Greg North, with great speed and enthusiasm, has completed the transfer of all 199 poems to the Poetry section.

To have a collection of modern, adjudged prize winning poems from ABPA members so readily available, again links in with the ABPA's objective to be the principle body for upholding and expanding our unique Australian cultural heritage of storytelling through the rhyme and metre of the Bush Poetry genre. In addition to the more traditional bush subjects, poems in this collection include the environmental and social concerns of both country and city showing that our contemporary writers are dealing with the issues that are pertinent to Australian life today. Thanks go to Brenda, Greg and Manfred and to all the poets who have willingly shared their work for the promotion and benefit of the ABPA.

PERFORMANCE AWARD
Planning has commenced to have an annual ABPA Performing Bush Poet's (tribute) Award. As a preliminary step, suggestions are welcome on what to call this Award. Please send your ideas to the Secretary.

My personal thanks go to the Committee as a whole for their co-operative, democratic spirit and in particular to the Treasurer/Webmaster, the Editor and the Secretary for their tireless efforts in keeping the channels of communication flowing.

Your valued input is always welcome.
In poetry
Hal